Th`k: Happy Music Playlist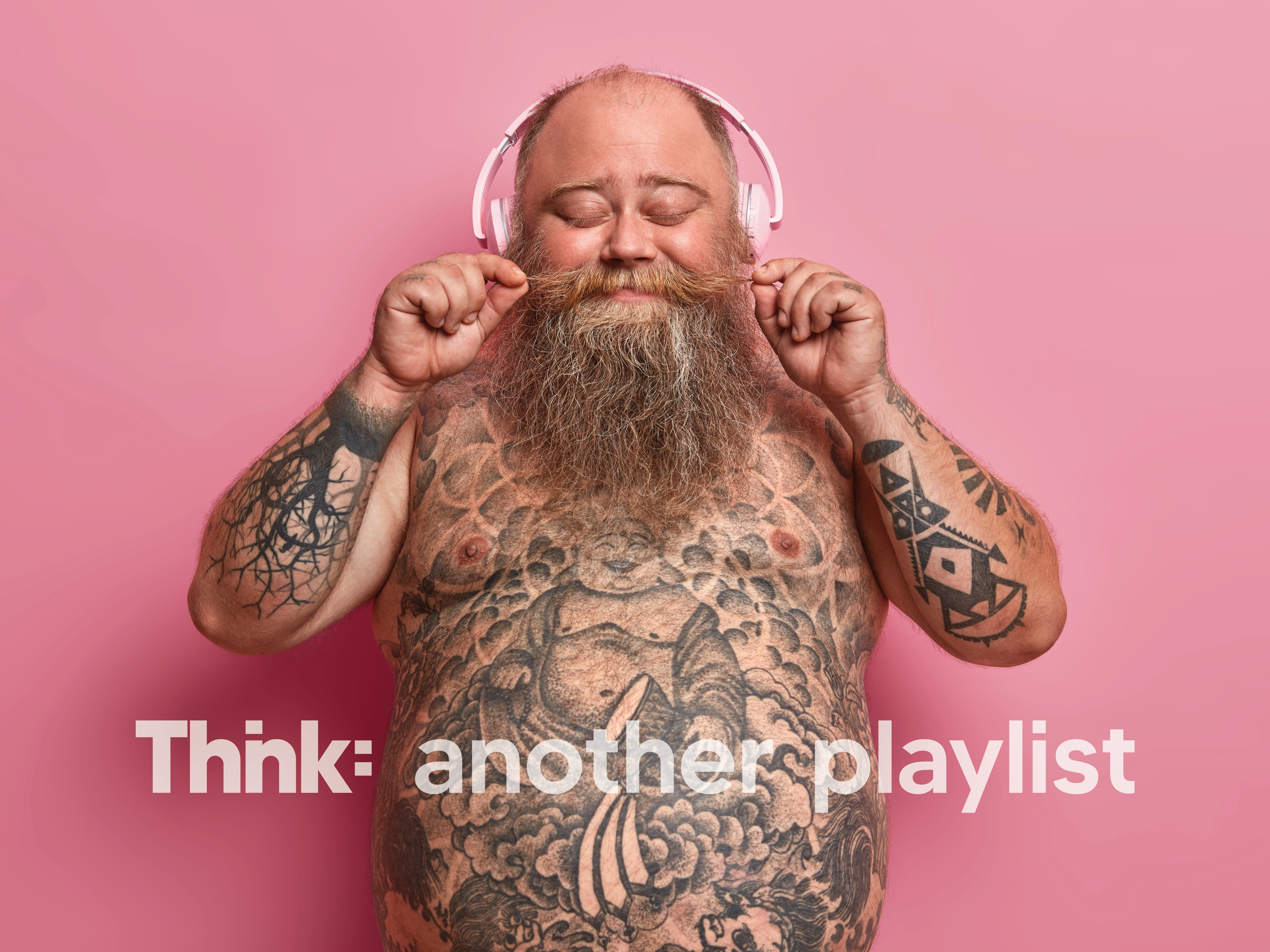 Inside the Actor's Studio host, James Lipton, used to have a set of questions he asked each guest on the show. Some of them, to this day, I'm not sure how I would answer but the "What turns you on creatively, spiritually, or emotionally?" question was easy. Music.
Music has a way of shifting my mood within just the first few chords. Lizzo's, Truth Hurts instantly puts a sassy strut in my step, while Rage Against the Machine's, Wake Up is about the only thing to get me moving at the gym, and The Cure's, Just Like Heaven fills me with that "first love" romantic butterflies feeling. And while I am admittedly a lover of sad songs. The tear-jerkers. The tunes that pull out just the right minor chords in a way that causes the tiny hairs on the back of my neck to raise and my eyes to water ever so slightly, I can't deny the lift a happy tune can give me.

Most people recognize a happy or upbeat song when they hear it - the rhythm, instrumentation, and feel of it make it obvious. But did you know that there's more to it than just your gut feeling? While the sad and moody tunes are speckled with minor chords, many happy songs are built on major chords and specifically seventh chords. The major notes and seventh chords used in happy songs provide a more uplifting sound, convey a positive feeling to the listener, and even release the pleasure hormone, dopamine.

For me, that happy reward comes from the song September. I have literally been in the car sobbing and had that song come on. Mood flipped. Instantaneously. I don't even know all of the words by heart but when that, "Do you remember…" hits, I am instantly snapping my fingers. Nothing can be bad in that moment when Earth, Wind, and Fire start "Ba-dee-ya, dancin' in September". I could get into the chord progression and the brain's reaction to it, the effects of that groovy rhythm of the bass, or do a deep dive into the lyrics and what prompted them for the songwriter. But I'd rather not overanalyze something so bright and wonderful. I'd rather just let it lift me up and away for even just a few minutes (unless I hit repeat).

Some days just need a Happy playlist. A little extra push to get us through. With the help of friends and family, I've put one together for you.

Happy listening!
https://open.spotify.com/playlist/6TbJr4ns3L0TWgPzJsWyrX?si=20589241635a4517
September - Earth, Wind and Fire (of course)
Lovely Day - Bill Withers
Shiny, Happy People - REM
Unwritten - Natasia Bedingfield
Carried Me With You - Brandie Carlile
Paradise - John Prime
Let's Go Crazy - Prince
Big Country - Uncommon Ritual
Crimson and Clover - Tommy James (or Joan Jett, if your prefer)
Livin' In the Sunlight, Lovin' In the Moonlight - Tiny Tim
Lights Out - Santigold
Stepping Out - Joe Jackson
Rock with You - Michael Jackson
Likey - Twice
Don't You Worry About a Thing - Stevie Wonder
Mr. Blue Sky - ELO
Don't Stop Me Now - Queen
Happy - Pharrell Williams (I mean, duh)
Tiger Feet - Mud
Bouncing Around the Room - Phish
Maybe I'm Amazed - Faces
Friday - (feat. Mufasa & Hypeman) [Dopamine Re-Edit]
52 Girls - B-52s
Mint Car - The Cure (Yeah, the goth band. They're happier than you think)
Trees - Bilderine - Bill Direen and the Bilders (Not on Spotify, but still worth looking for)
You Make My Dreams Come True - Hall and Oates
Light & Day / Reach for the Sun - The Polyphonic Spree
Valerie - Mark Ronson, Amy Winehouse
Walcott - Vampire Weekend
Go - Valley Lodge
Summertime Fun - Nikki & the Corvettes
Happier than the Morning Sun - Stevie Wonder
Hooray for Tuesday - The Minders
Shake Your Rump - Beastie Boys
Anna Sun - Walk the Moon
Make Your Own Kind of Music - Cass Elliot
40 Day Dream - Edward Sharpe & the Magnetic Zeros
Simple Season - Hippo Campus
Heat the Summer - Young the Giant
Hey Ya! - Outkast
Blitzkrieg Bop - Ramones
Save It for Later - The English Beat
Harvest Moon - Neil Young
Buddy Holly - Weezer
I Believe (When I Fall In Love) - Stevie Wonder (Man, this guy is tops on everybody's Happy List)
Let My Love Open the Door - Pete Townshend
Can't Take My Eyes Off of You - Frankie Valli
Take Your Mama - Scissor Sisters
Lust for Life - Iggy pop
Me and Julio Down By the Schoolyard - Paul Simon
I Got a Woman - Ray Charles
Walking on Sunshine - Katrina and the Waves
Just What I Needed - The Cars
Ever Fallen In Love (With Someone) - Buzzcocks (more of a lament but dang, it gets me
bouncing)