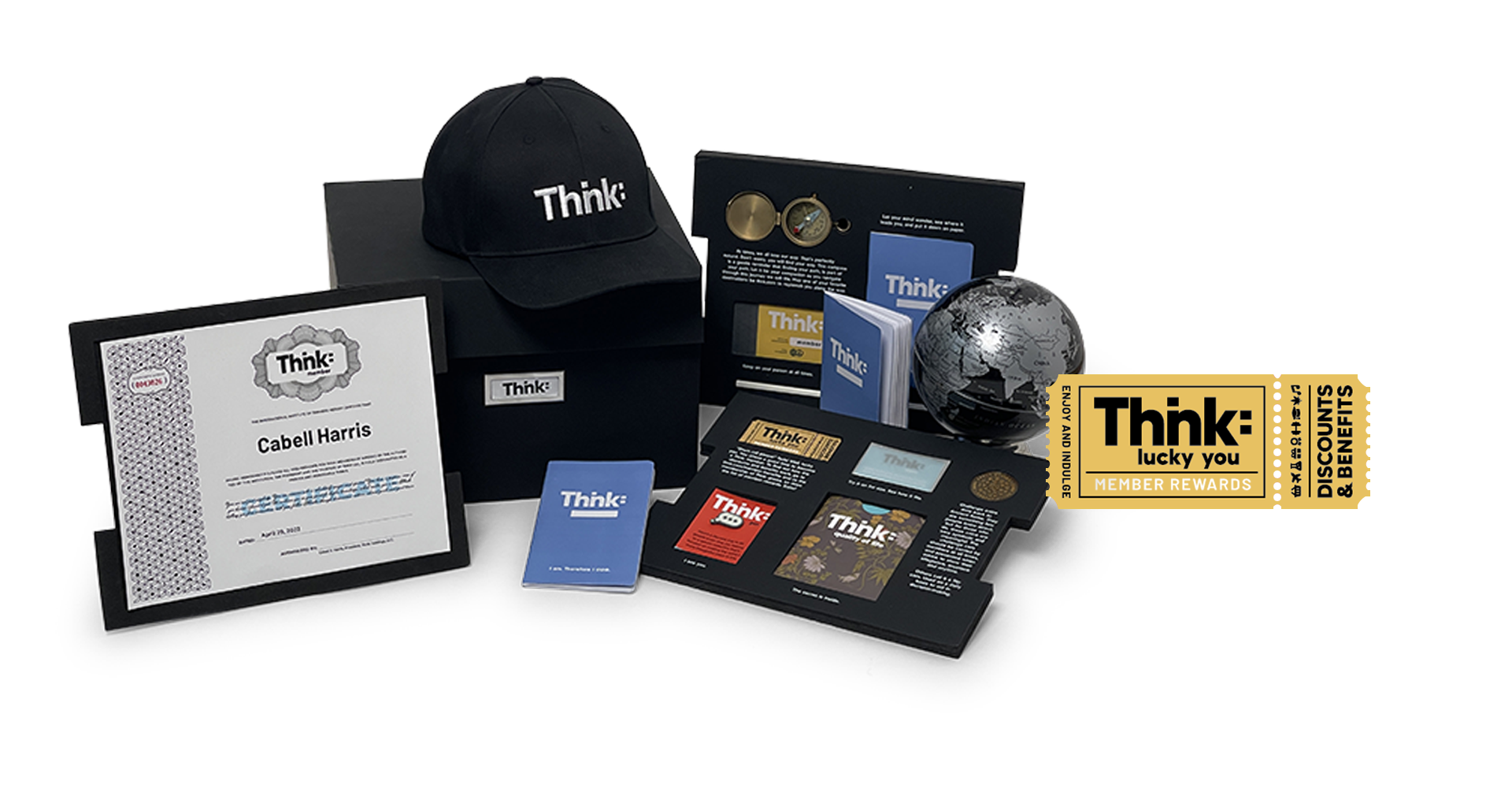 Join Us
Welcome to Th`k:
Welcome educators, trainers, intellectuals, spiritual leaders, environmental activists, yoga instructors, financial advisors, introverts and extroverts, artists, musicians, poets, and chefs.
Th`k: is built around the 8 dimensions of wellness, which include physical, emotional, intellectual, social, occupational, spiritual, environmental, and financial wellness. Our mission is to provide our members with thoughtful content, products, and services that can help them achieve a well-rounded and purpose-driven life.
By joining Th`k: you're not only improving your own life, but you're also becoming part of a global movement that's committed to creating a ripple effect that spreads positive change. We want to connect with like-minded individuals who believe that "Thoughtful Living" is the key to a better world.
Together, let's create a more mindful, purposeful, and fulfilling existence.
Check out our 3 membership options as well as our Savings Calculator below to find which membership is right for you.
Free Th`kr:
Everyone is welcome to become a member. All you need is a curious mind.
Members get free shipping on orders totaling over $100
Free
20% discount on your first time purchase of Th`k: branded products
Th`k: updates
Ongoing amount of thoughtful content and offerings
A hub for personal and world betterment
Th`kr:
You don't have to be a genius to see what a good deal this is. The perks alone will more than pay for your enrollment.
Members get free shipping on orders totaling over $100
$88/yr
Everything in the Free Th`kr: plan plus...
Enrollment in the Th`k: perks program. An app providing "EXTENSIVE SAVINGS" from over 400,000 products and services. See for yourself on the Th`k: perks calculator (click here)
Access to Exclusive Membership page
Participation and a voice in the Th`k: community - Invitation to submit input and feedback to Th`k: polls, questionnaires, and Th`k:-Tanks
First alerts on Th`k: seminars, activities, and events
20% off all Th`k: branded products
Ongoing amount of thoughtful content and offerings
A gateway into connecting with other thoughtful members
Big Th`kr:
The only value that's better than the price is the value of the ripple effect your newly acquired knowledge will have on those around you.
Members get free shipping on orders totaling over $100
$195/yr
All the benefits of Th`kr: plus much more
First Edition Big Th`kr: box
Member certificate
Member card
Golden ticket
Temporary tattoos
Three Journals
Thought Starter Pencil
Challenge token
Secret envelope
Brass compass
Th`k: hat
Enamel pin
Globe and stand
A new unique Big Th`kr: box delivered each year
First alerts on new products
Savings Calculator
We provide over $4,500 in available savings per member. Use our calculator to see how your purchases can add up using Th`k: Perks.