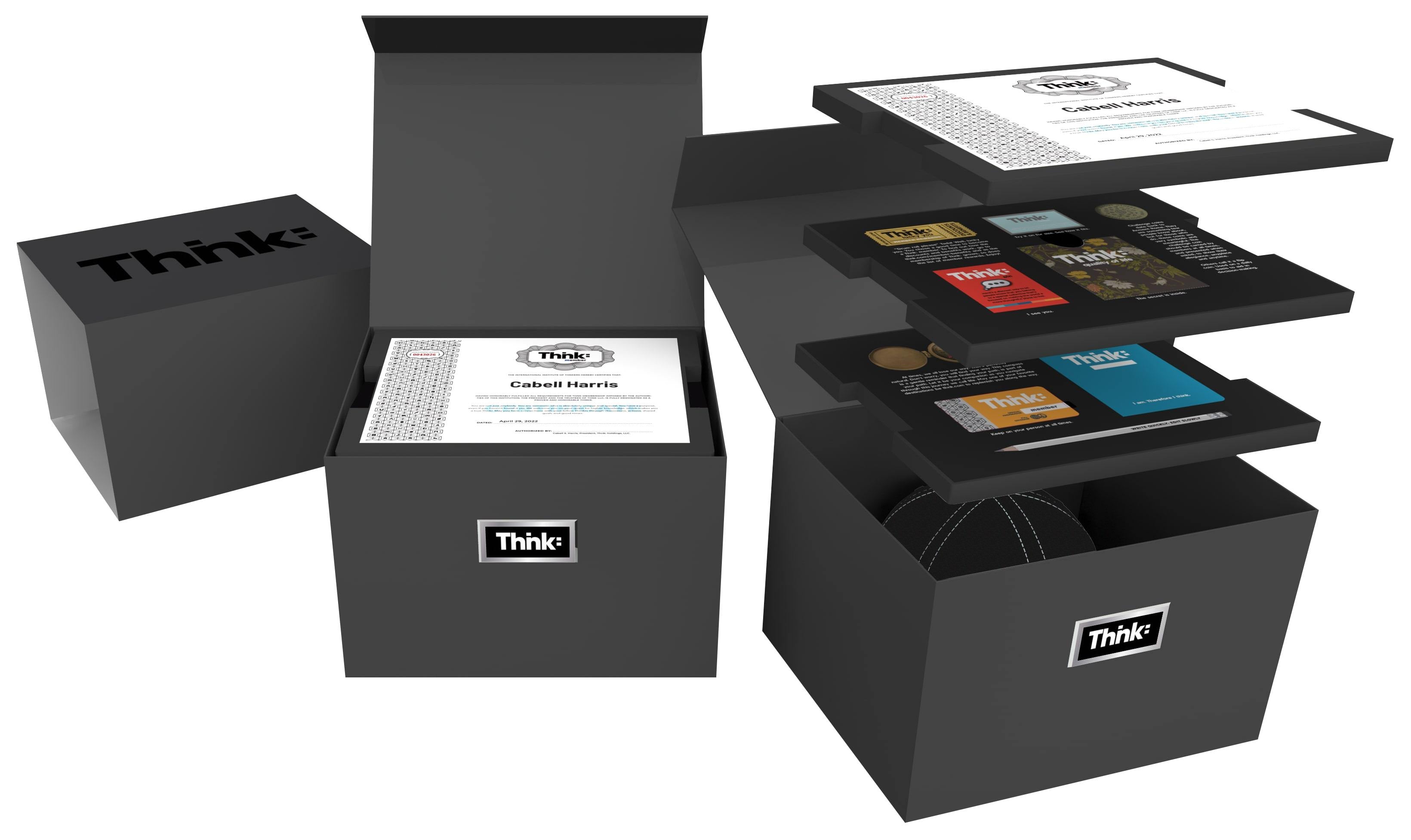 Dear Friends,
I'm writing to you about something I'm truly passionate about. It's a new lifestyle brand and mission-driven company. I'd like to introduce to you, Thnk:. Our mission is to affirm, inspire and curate a more fulfilled and abundant life for you and your community.
The timing couldn't be better. We are living in a critical period where anxiety, temperaments,

misinformation, fear, and distrust are threatening our well-being as individuals and as a whole.
Thnk: wants to do our part in trying to change the course we are on.
We are launching thnk.com, as a digital destination to include inspiring content, products, and services to help individuals live their best life, all built on the foundation of the 8 dimensions of wellness. But before we can show the world what Thnk: is all about, we need a base of support. That's why I'm writing to you.
I am inviting you to join Thnk: as one of our founding members to help seed and build the brand's foundation. As part of the founding community, you will receive the Thnk: First Addition Founding Members Kit, plus lots of other exclusive perks, benefits, and discounts. The fee for the first year is $200 and it's just $8 a month after that.
By becoming part of our network, you will contribute to a bigger cause, generate ideas, and help us get closer to our goal.
Thank you for your consideration.
I truly cherish the opportunity to count on your support and have you join us on the journey.
Sincerely,
Cabell Harris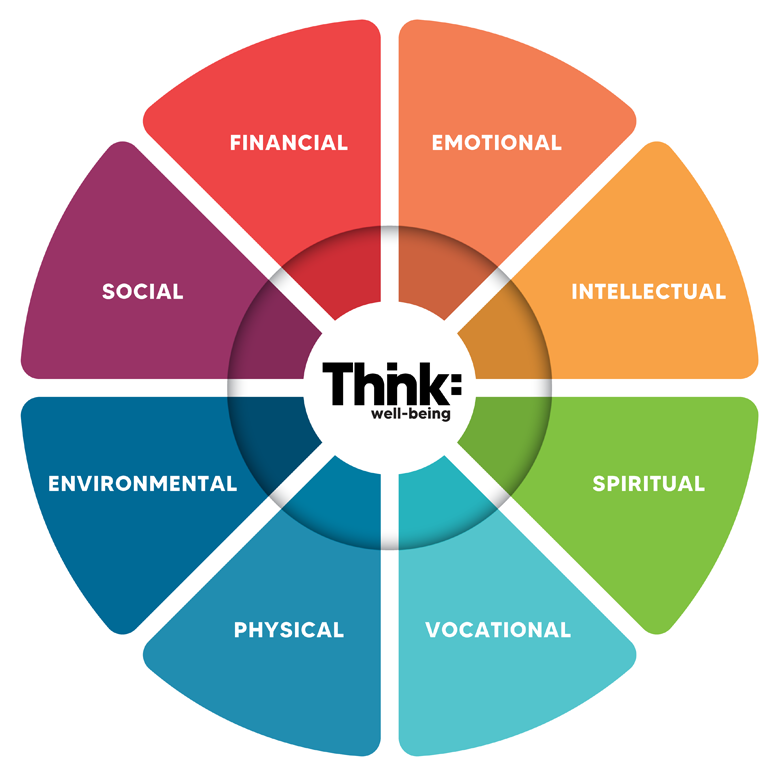 Thnk: Living a Fullfilled Life
 Overall, taking 8 minutes of your day to think about the eight dimensions of wellness is an effective way to begin leading a fuller and more meaningful life. By focusing on each of the eight dimensions, you can create plans to enhance each of them to lead a more balanced, thriving life.
With The 8 Dimensions of Wellness as our foundation, thnk.com will be the destination for content, products, and services to empower you to live life more fully, making the world a better place.
At Thnk:, we believe wellness consists of much more than physical health, and that true wellness is made up of a multi-dimensional approach. We use the 8 Dimensions of Wellness – social, intellectual, emotional, occupational, spiritual, environmental, financial, and physical – as the foundation for all our content, products, and services, carefully crafting everything to help our members live their best and most fulfilling lives. Our mission is to provide thoughtful guidance and resources that inspire our members to find a harmonious balance that's right for them. Together, let's transform the way we think about wellness.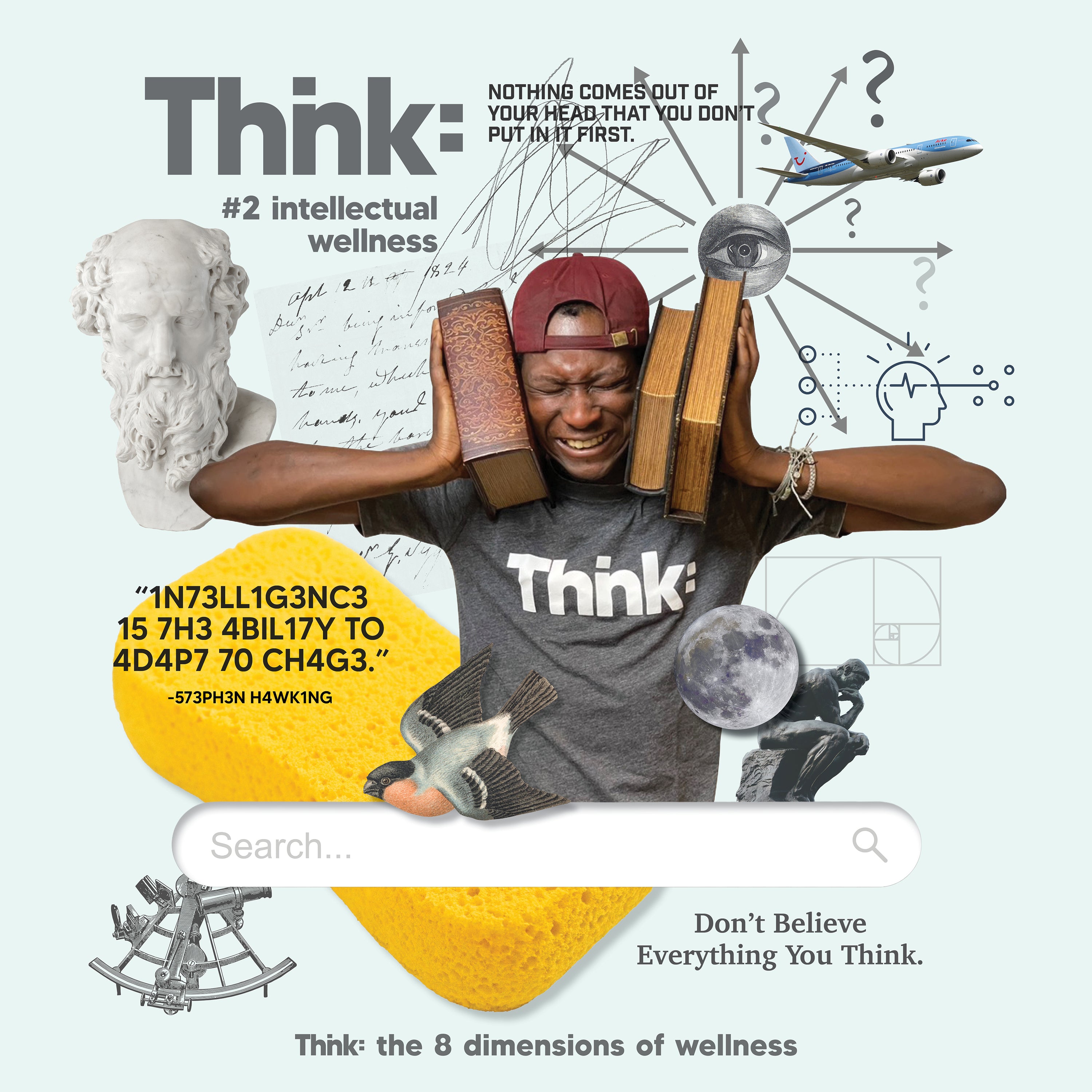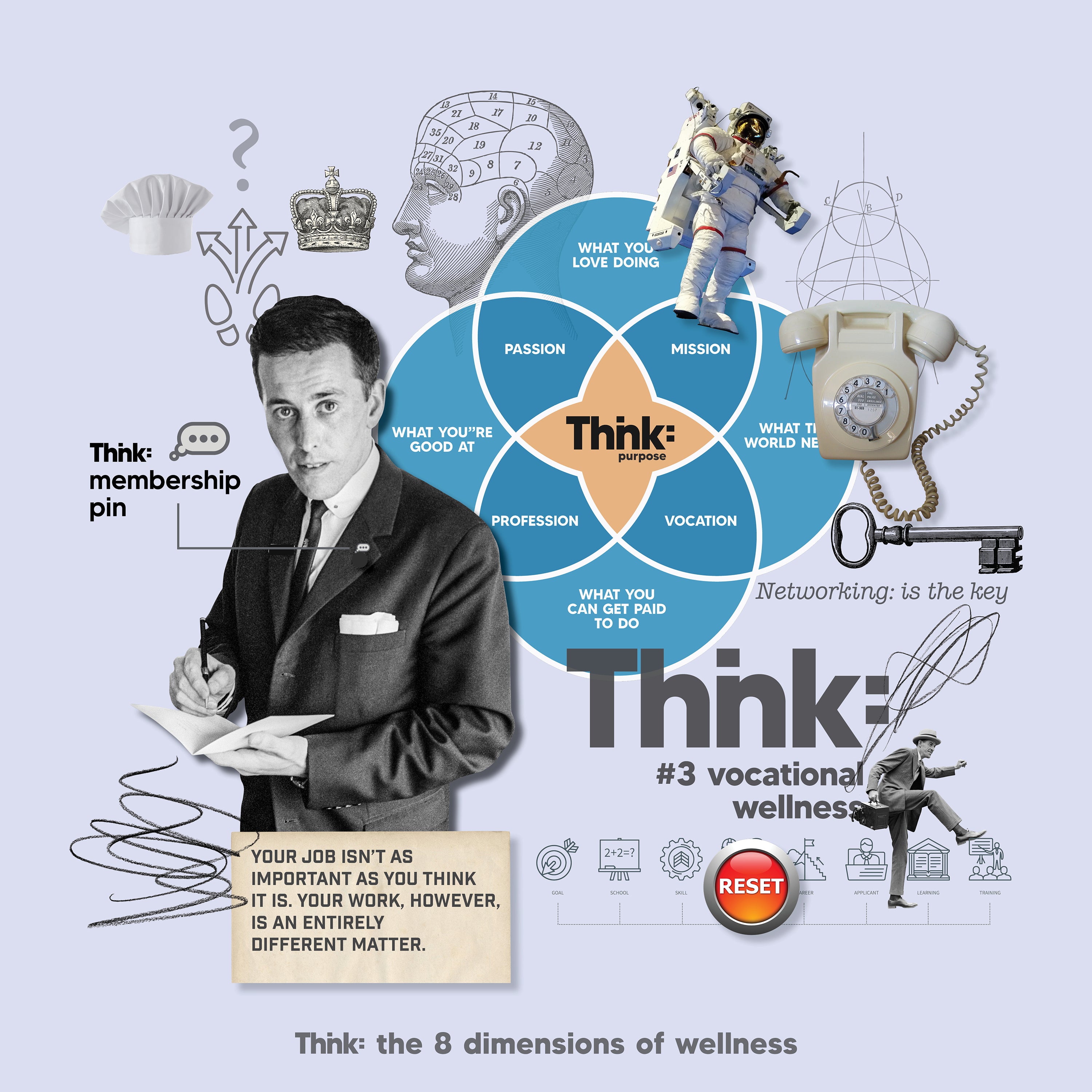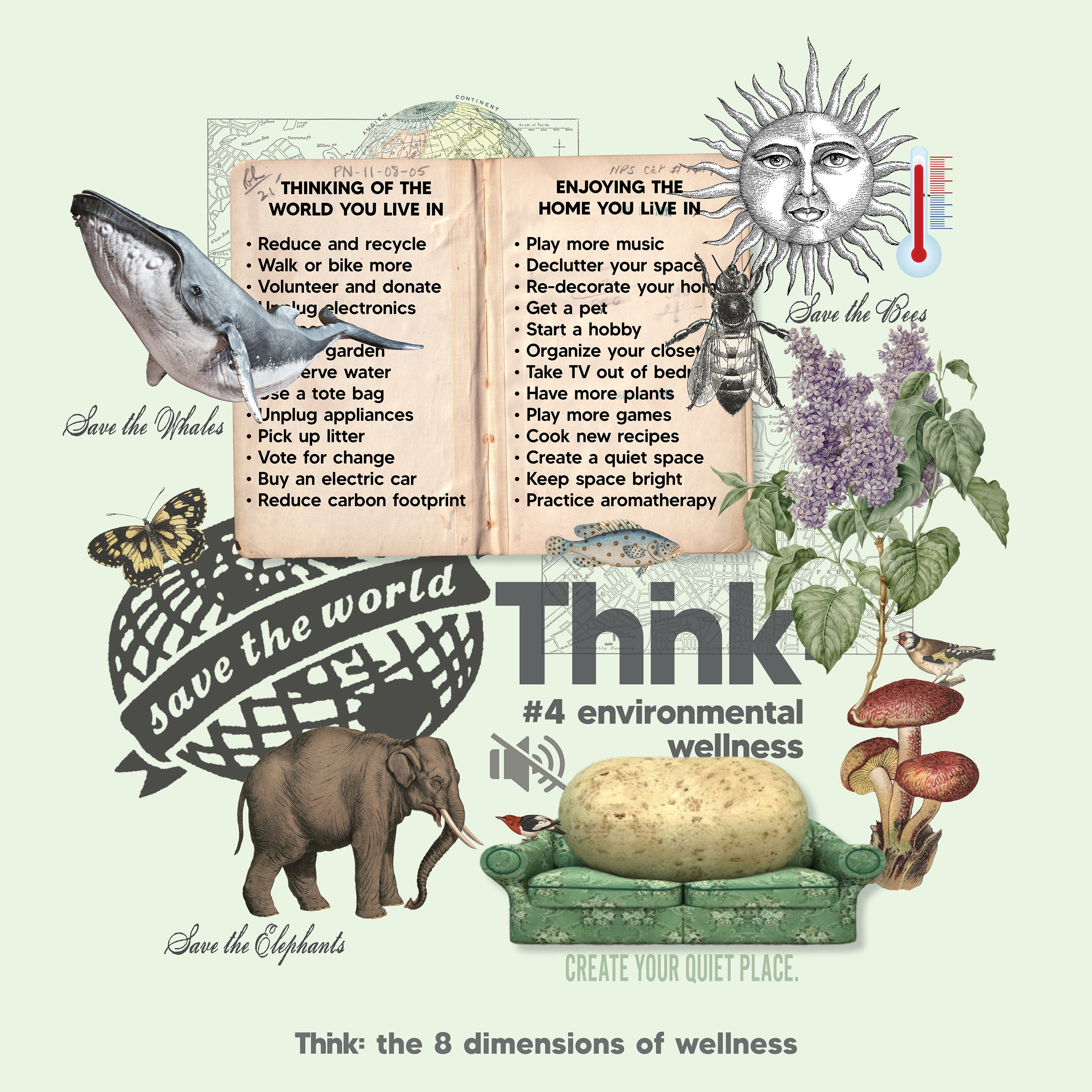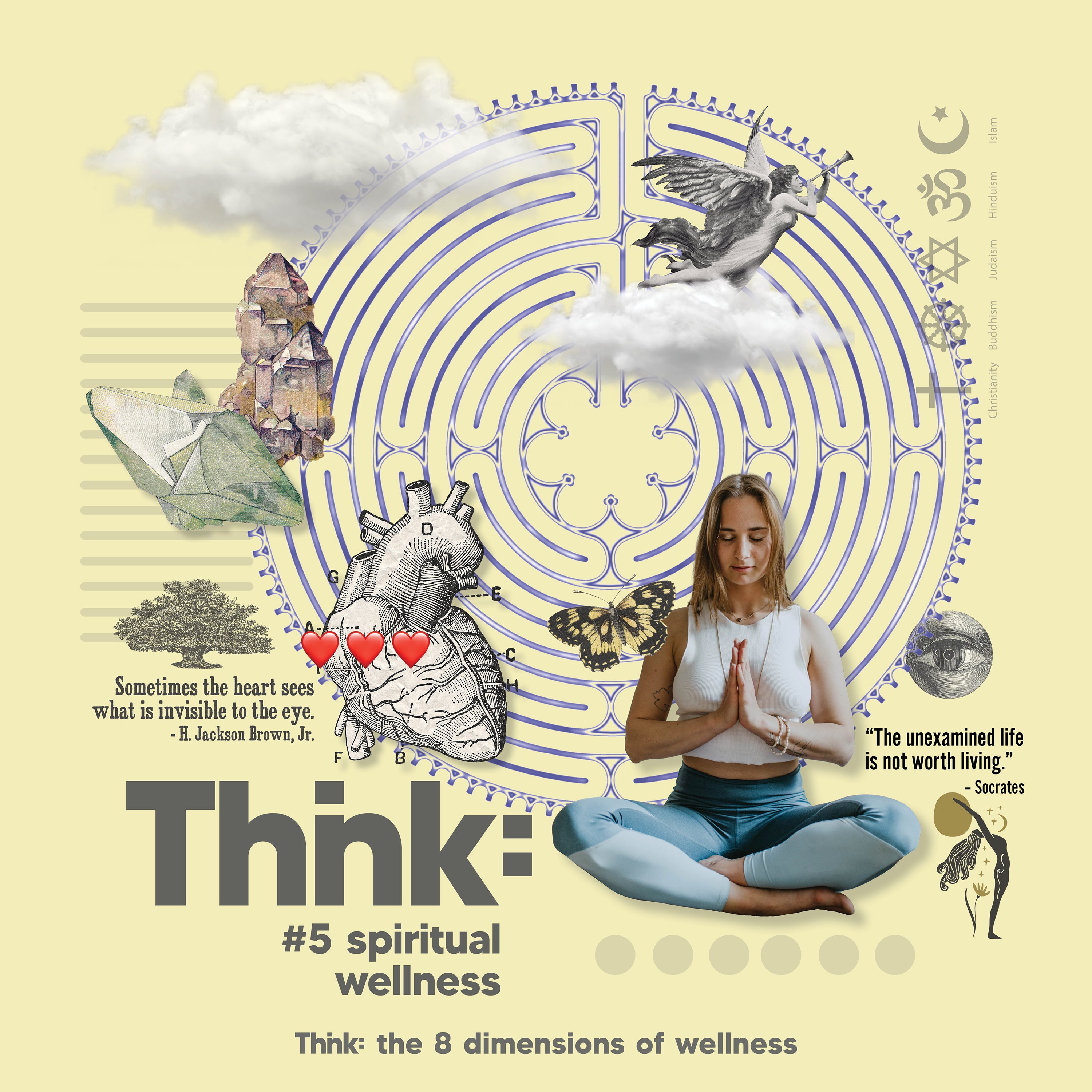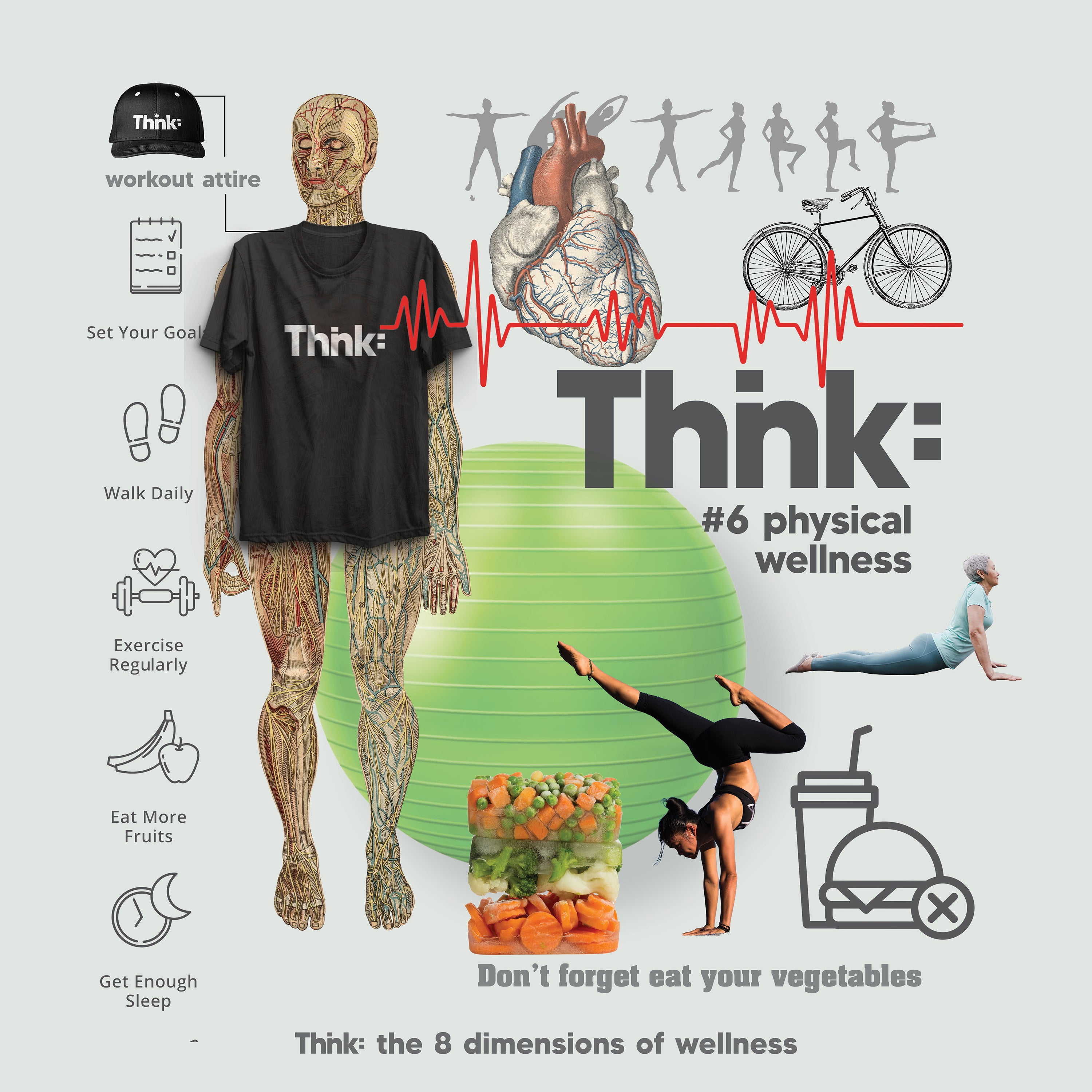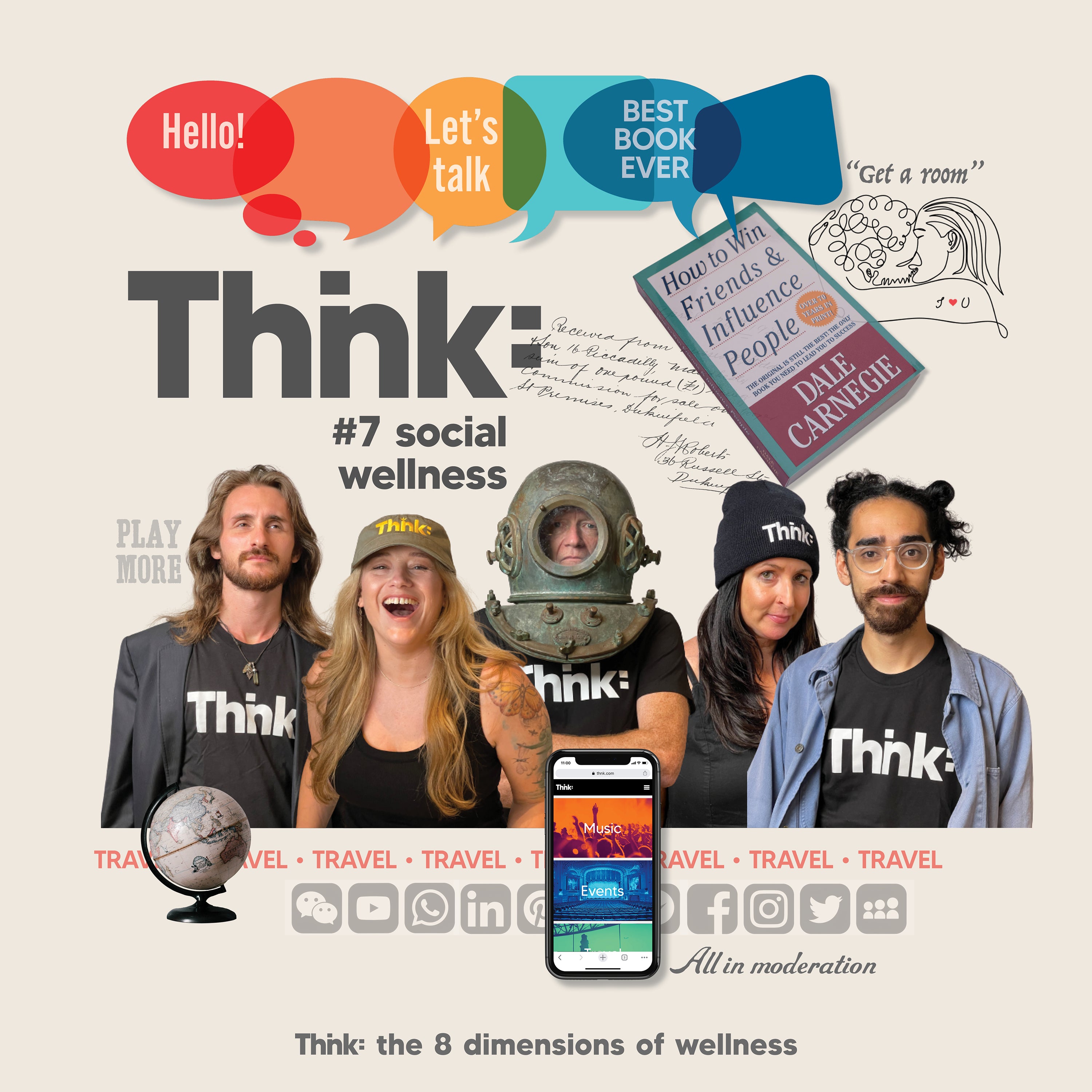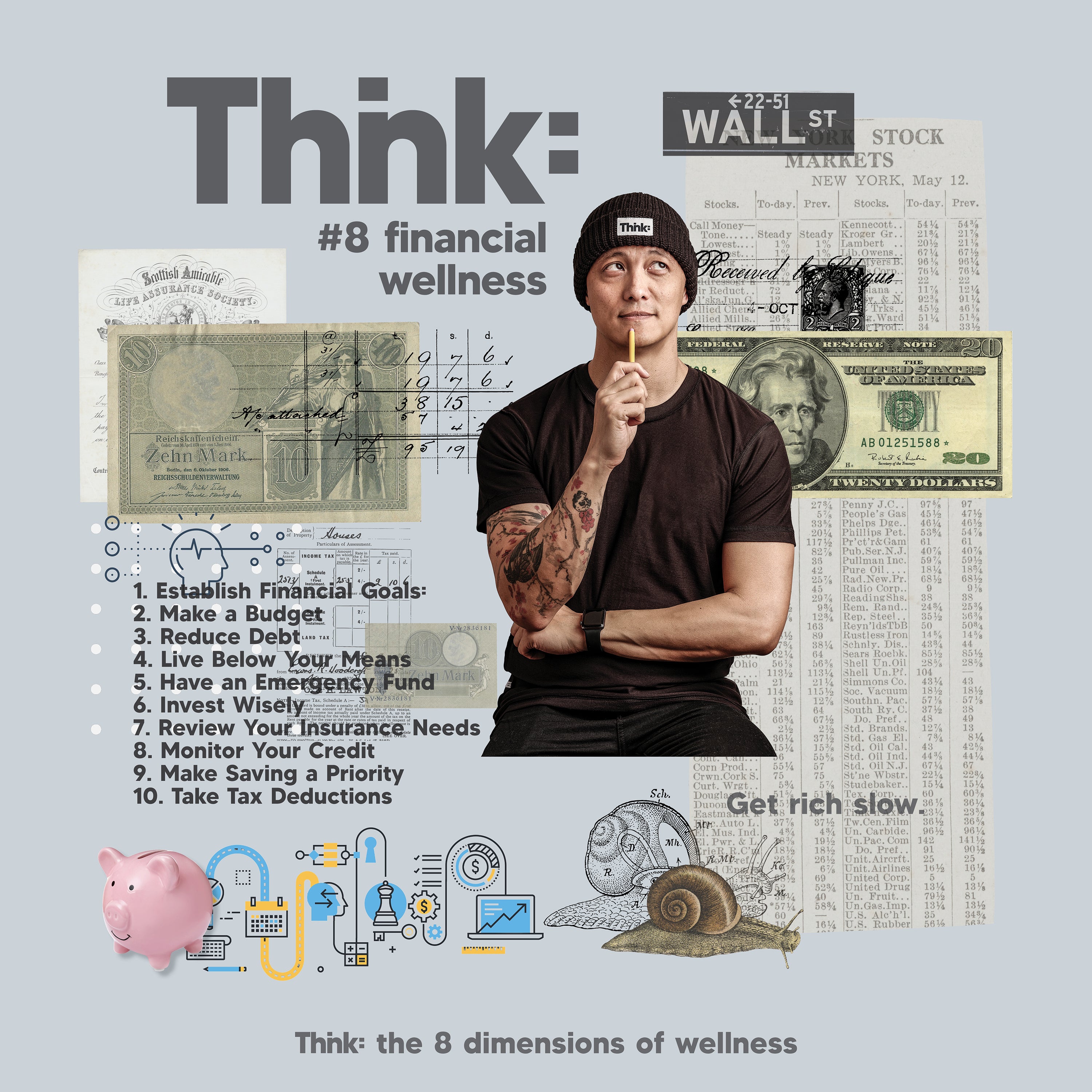 Thnk: is more than a brand, it's a movement

A manifesto brand is a company or brand that stands for something meaningful, positive, and progressive. It is a brand that is clear in its commitments and values and that takes meaningful action to bring those values to life. 
Manifesto brands use storytelling and purpose-driven marketing to make their statements heard and are passionate about creating positive change in the world. They offer products and services that are ethically produced and of the highest quality. 
Through their strategy, manifesto brands strive to create sustainable, equitable, and socially responsible businesses.
Thnk: empowers individuals to live life more fully, causing a ripple effect that spreads, making the world a better place. Spotting Thnk: shirts and hats will identify like-minded people who are more thoughtful, value one another, informed debates, and putting others' needs first. Everyone can be part of the Thnk: movement – They just may not know it yet.